BSNL (Bharat Sanchar Nigam Limited) allows customers to pay the bill through PhonePe, GooglePay (GPay), AmazonPay, PayTM and BSNL Portal. Let us know how to pay the BSNL Landline or Broadband or FTTH bill online even after the due date.
Note: It is advised to pay the bill by at least 20th of every month either offline or online to avoid these abrupt service disconnections.
How to Pay BSNL Landline Broadband FTTH Bill After Due Date
BSNL generates bills of the past (used) month for all customers in the first week of every month. Immediately after generates, it dispatches monthly statements through SMS, Email and Post. For example, a bill generated in the month of APRIL is for the previous month i.e March.
The customer needs to pay the bill within 15 days of generation. Otherwise, the phone number will be kept in OGBAR (Outgoing Bar) status by stopping the Outgoing calls and Internet. This applies to all the Landline, Broadband and FTTH customers.
It is not possible to pay the bill through outside Portals (Other than BSNL) once the Due Date is crossed. This is when a customer thinks about how to pay BSNL Bill after the due date or pay by date.
Follow the below steps. You can pay any person's BSNL bill using procedure. You can also check whether the bill is paid or not.
Step 1: Go to BSNL Portal. You will be asked to enter your Landline or Broadband or FTTH phone number. You should fill in all the fields like Phone-Number, Email and Contact Number. Click on Submit. If you see an alert saying "Bill Paid through the offline channel", someone has already paid your bill. Otherwise, go to step-2.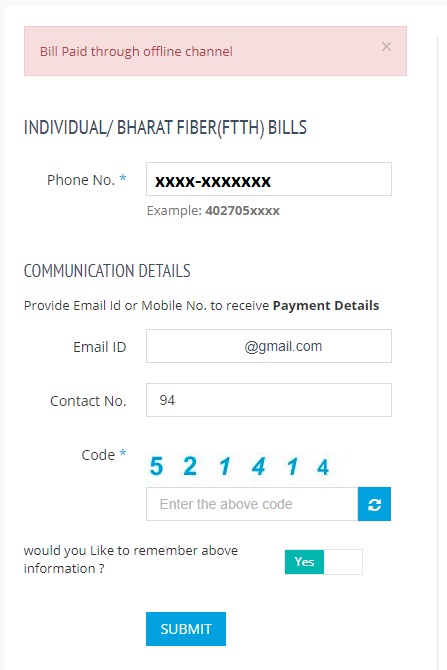 Step 2: You will see a page showing the Actual Account Name linked with the landline number along with the Bill-amount, Account Number, Invoice Number, Invoice Date, Pay By Date, State or Circle and the Contact number you just entered. Click Pay now.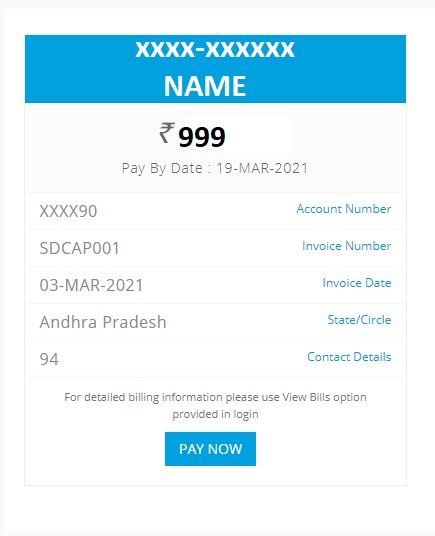 Step 3: You will a payments page asking you select the mode of payment like Internet Banking, Credit Card, Debit Card and Wallet (Cash Card) options. Complete the transaction.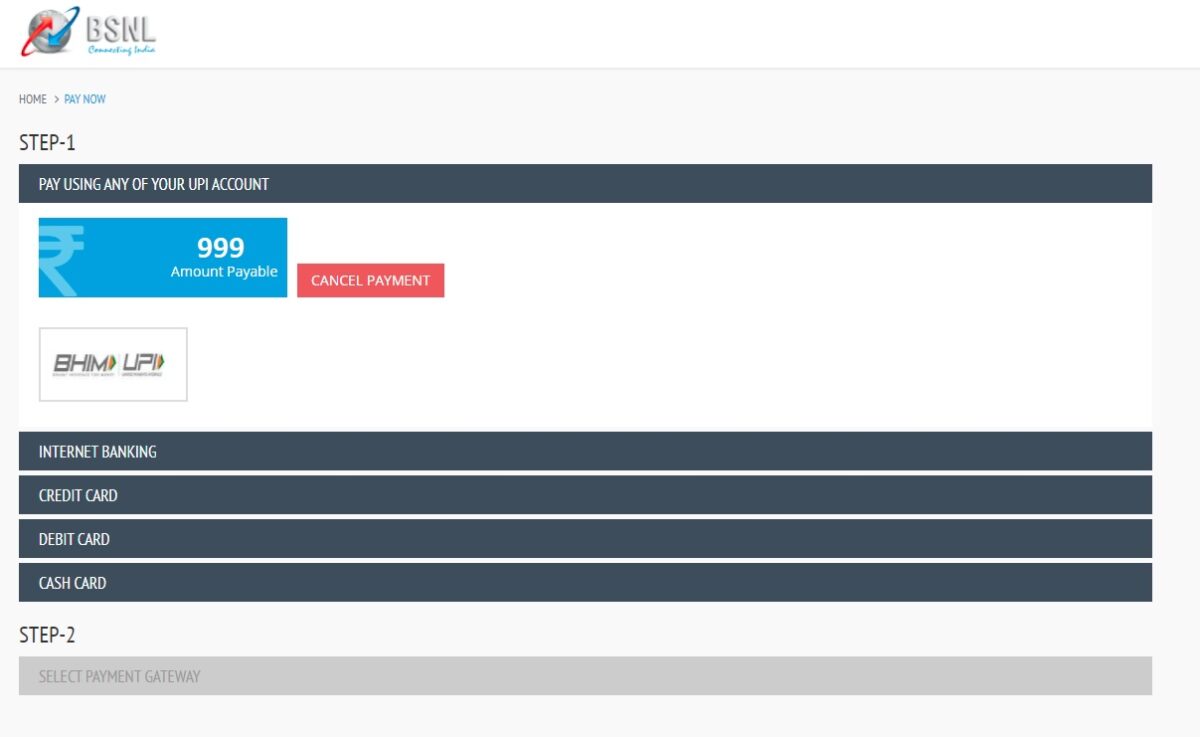 Step 4: You will see a Bill Paid Receipt which can be saved into a PDF format. You will also get an SMS and an email confirmation.
You can show this as proof of bill payment at BSNL CSC (Customer Service Center). If your internet connection is stopped due to non-payment of the bill, then show this receipt to restore your connection in less time instead of waiting for the automatic restoration. It may take more time some times.
Payment options like PhonePe, GooglePay (GPay), AmazonPay and PayTM are useful when you have enough Pay-By-Date time. You will get some shopping coupons too free of cost by using these portals.
Another option of paying the BSNL bill after the due date is using the MyBSNL app. We suggest you use the above website/portal based approach over the app for smooth transactions.
This is how you can pay any BSNL bill online even after pay by date.
Other useful BSNL Articles
It is time to Share this article to encourage authors.