WhatsApp is a popular messenger for chatting. You can send text, voice, and video messages to WhatsApp contacts using the app. Let us know how to send a WhatsApp message to an unsaved or unknown number directly.
How to Send WhatsApp Message to Unsaved Number Directly
It is not good to add new numbers to your Phone Contacts just for sending a WhatsApp message for one time. This allows the opposite person receiving your message to see your WhatsApp Profile Picture. It will harm your privacy.
Follow the below steps to send a WhatsApp message to an unsaved number.
Step 1: Open any browser like Chrome, Safari, Firefox, Edge or any other.
Step 2: Type the below URL by appending the unsaved mobile number in the format shown. Square Brackets ([ ]) should not be typed. Press enter.
https://api.whatsapp.com/send?phone=+[COUNTRY_CODE][MOBILE_NUMBER]
Step 3: You will see the below WhatsApp screen asking for confirmation saying "Continue to Chat". Click the continue button.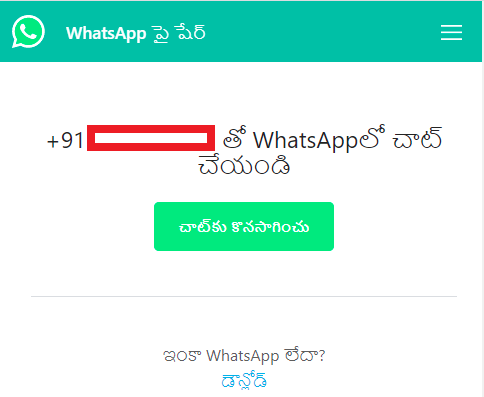 Step 4: Your phone automatically opens the WhatsApp chat window with the unknown or unsaved number mentioning on the top of screen.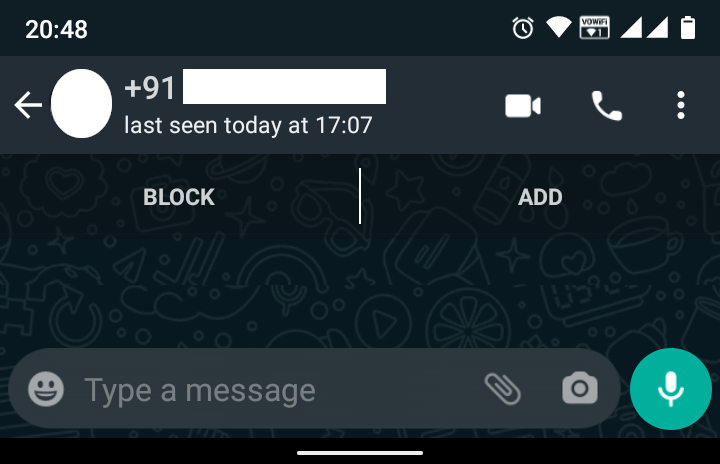 Step 5: If you are using WhatsApp Web, Message Window will be opened in the browser itself instead of Apple or Android app.
Step 6: Type some message, attach some image, voice or video and send the same to the Unsaved or Unknown number successfully.
It is time to Share this WhatsApp technique with your friends and colleagues to encourage authors.
Other Useful Articles