Nokia (HMD Global) has been fulfilling its promises about rolling out the latest Android Security Updates and OS Updates to all of its phones irrespective of price range. Nokia 6.1 phones started receiving Android Pie or Android 9 or Android P OS update starting from this November 2018.
Nokia 6.1 Phones with Android Pie or Android 9 Update
When ever you get a Android Monthly Security Patch, you feel you are using the latest and best Android phone on this earth. Now Nokia phone users started receiving Android Pie or Android 9 all of a sudden instead of a monthly security patch. It is really a big deal to receive Android P so early when more than 99 percent of Android users still struck with Android Nougat or Android 7. A very few handsets are loaded with Android Oreo or Android 8.
Android 9 Pie software version we received is 3.260. It prompted to install the latest Android 9 Pie on our Nokia 6.1 phone.
Android 9 Pie New Features in this Update
New System Navigation, Settings Menu and Notification
Adaptive Batter Power Prioritization for users for most used apps
Adaptive and Optimized brightness levels
Predictive application actions like showing frequently used apps as shortcuts when ever possible.
Google Camera app with New UI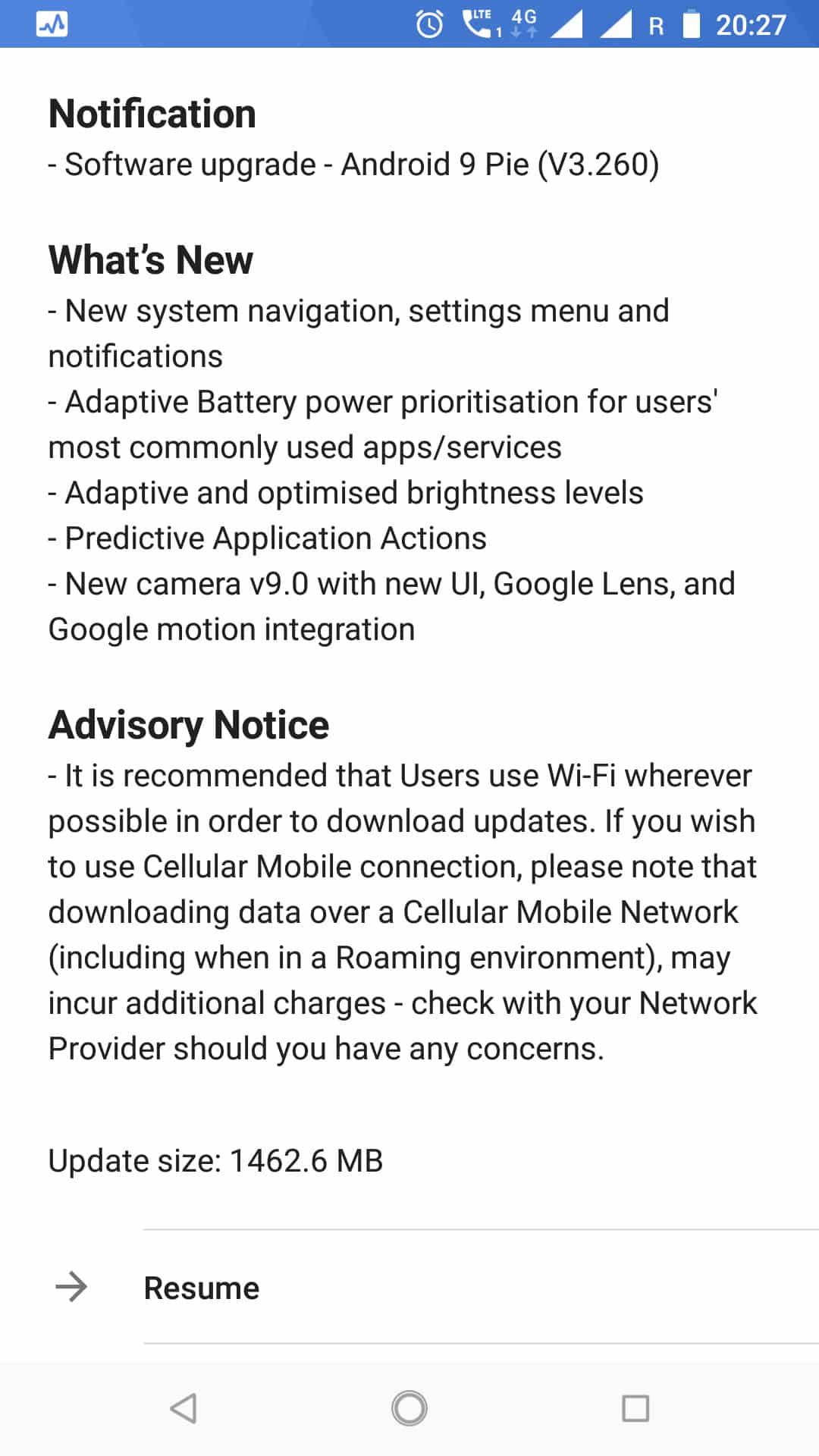 Home screen looks as usual with Search Bar at bottom instead of at Top. You can directly experience performance improvements in 1 or 2 days. Android 9 Pie is adaptive to your phone usage patterns. So wait for magic to happen automatically with your Nokia 6.1 Android 9 Pie phone.